More kid-power. Less horsepower.
Did you know that children who walk or bike to school arrive energized and ready to learn? Ditch the car this year and increase your child's daily step count by participating in Beach Cities Health District's (BCHD) organized walking and biking activities. 
New! Virtual International Walk to School Day
The 23rd annual International Walk to School Day is on Wednesday, October 7, 2020! Join Beach Cities Health District with a virtual event to mark the occasion! Even though we're virtual, it's still a great way for students and families to be active. We encourage you to walk together as a family at any time that works for you. Remember to wear your face covering and stay at least 6 feet apart from others who are not part of your household.
Share photos of your walk on social media! Use #WalktoSchoolDay.
View the flyer here.
Here's what's happening this school year:
WALKING SCHOOL BUS (On Hold for 2020-21)
Elementary students walk to school with their friends on a designated "bus route" accompanied by trained adult volunteers. Parents must register their children and then drop them off at a "bus stop" along the route. To volunteer or register your child, click here.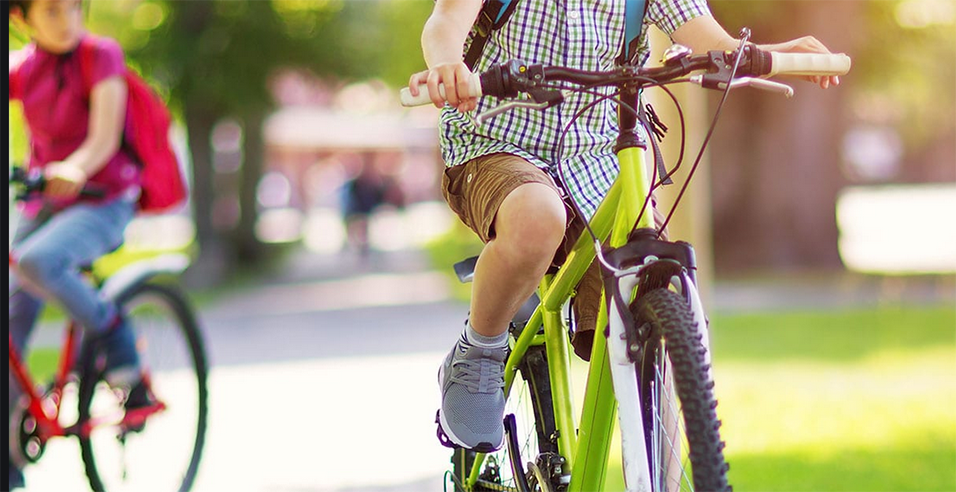 BIKE TO SCHOOL (On Hold for 2020-21)
BCHD partners with professional bike organizations and local police departments throughout the school year to offer pedestrian and bike safety training classes for students. Bike to School Day will take place on Wednesday, May 9, 2018. Check with your school office to find out if your school is hosting an event.

For more information, please contact:Tami Kachel, MPHSchool Health Programs Coordinator
tami.kachel@bchd.org